Empowers team collaboration and productivity
Start optimizing your inspection and maintenance processes by eliminating redundant tasks. 
Ready to start increasing your team's performance?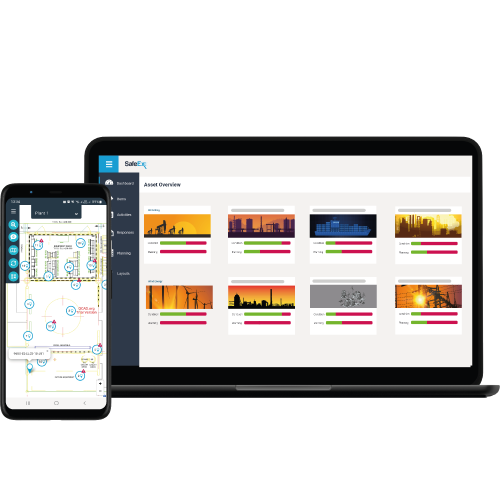 Maximize asset integrity and optimize production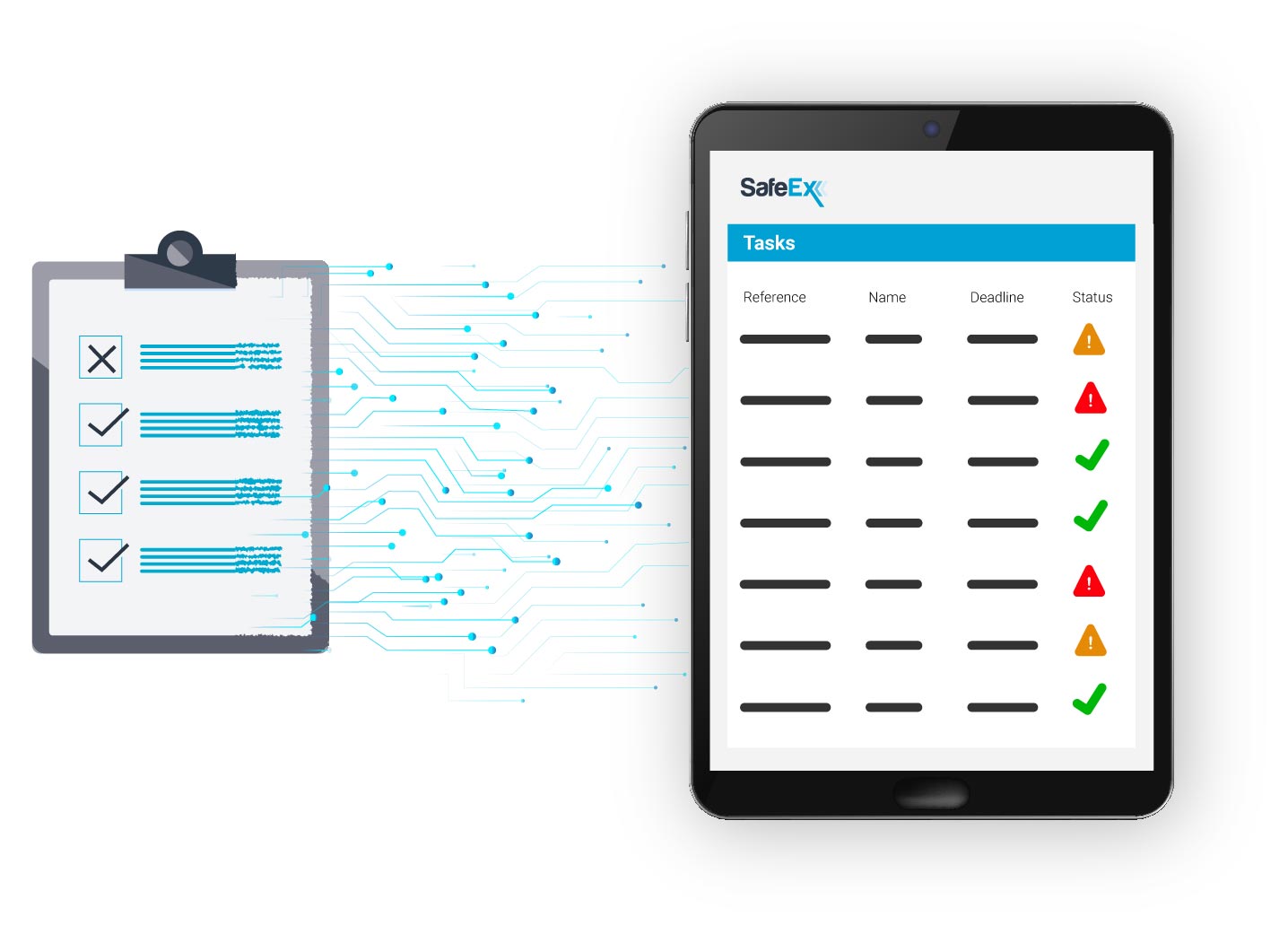 Complicated routines made simple
Rooted in Ex, SafeEx has branched to many industries.
SafeEx Cloud is a flexible and configurable solution that facilitates your inspection and maintenance operations. Our solution is designed to be effortlessly adaptable to your needs and ways of working, regardless of your particular industry. 
Make your routines, configure your procedures, schedule your maintenance, manage your registry, capture and monitor defects. Stay vigilant with the SafeEx Cloud.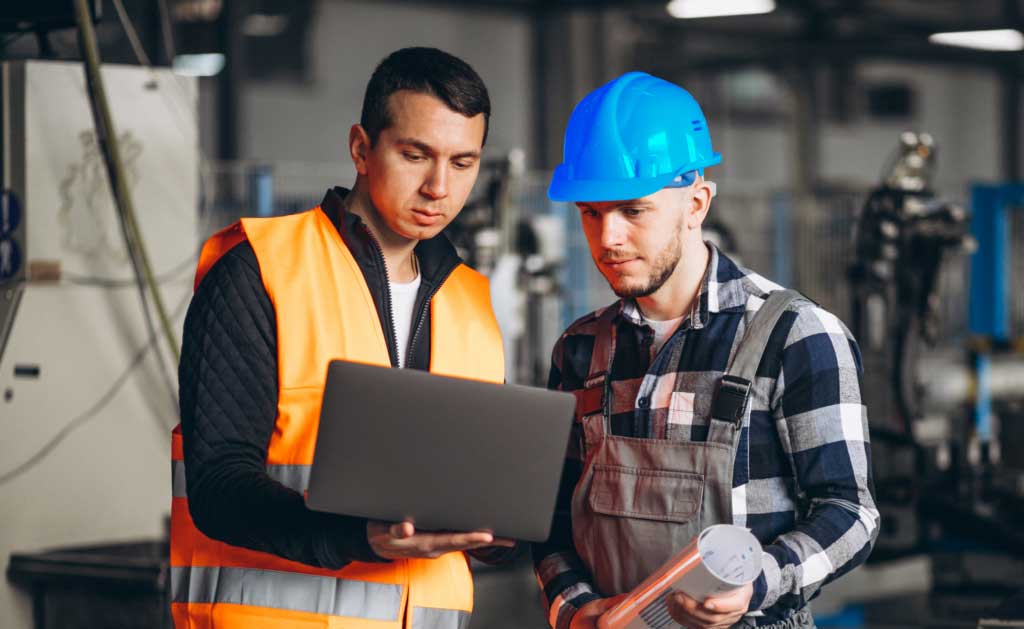 Get the most out of SafeEx Cloud
Our team can help you get comfortable with SafeEx Cloud, so you can focus on improving overall accuracy and optimizing your productivity.
Become an expert. We offer optional certification depending on the roles of the user.
Learn more about SafeEx Service & Support.
REST Application Programming Interface
Connect your own IT system with SafeEx
Start saving time and get instant updates on all inspection and maintenance activities performed on equipment.
Use the SafeEx REST API to connect your other systems.
Need details? We have experts ready to help you.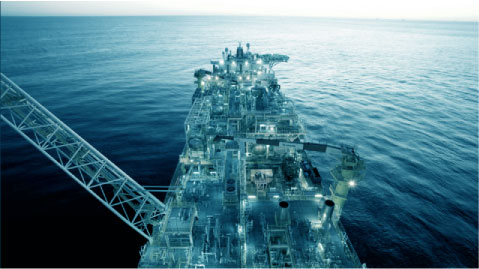 Assessing the impact of SafeEx Cloud on safety, compliance, productivity, and cost onboard an FPSO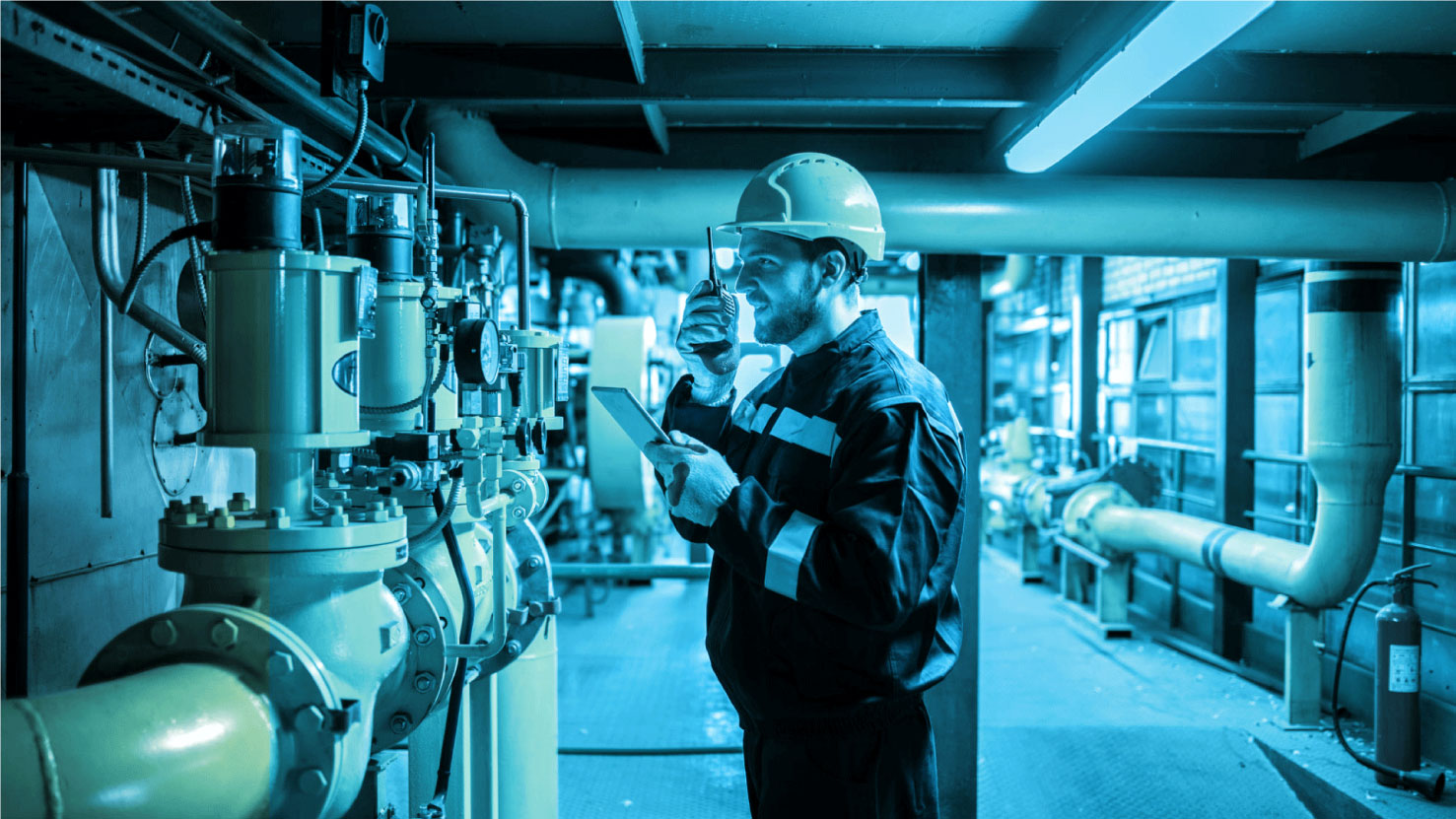 Maximising the efficiency of Serica Energy Ex maintenance operations by implementing SafeEx Cloud
We're always ready to help and answer any questions you might have. Send us a message.
What Our Clients Are Saying
"We estimate the digital toolkit can save more than $10M annually."
"The SafeEx software is very user-friendly and provides complete and comprehensive information of Ex equipment installed at our Yetagun facilities. In addition, its performance is reliable and suitable to our routine Ex equipment inspection as SafeEx not only reduces the use of man-hours but also improves safety by providing a full and easy overview of the condition of our Ex equipment installed on our Yetagun installation."
"I can confirm that we have doubled the output to around 30 inspections (from 15) per day. At this point, Michael Bowd is still heavily involved in system implementation and planning, but we suspect once we have tagged the full facility, we will reduce the required EEHA Manning each year by half."
"Safeex has impressed me with their can-do attitude that they have shown each time we've approached them, especially when it came to tailoring their system to meet our specific needs."