As a part of the SafeEx developer team, you will help develop and design new web app features for our inspection and maintenance software, SafeEx Cloud. We help some of the largest corporations in Energy, Distillery, Oil & Gas, Maritime and more. SafeEx Cloud is used by many end-users in operations every day, helping ease and simplify processes.
The job requires you to work at our headquarters in Aalborg, Denmark, with opportunities to work from home some days of the week.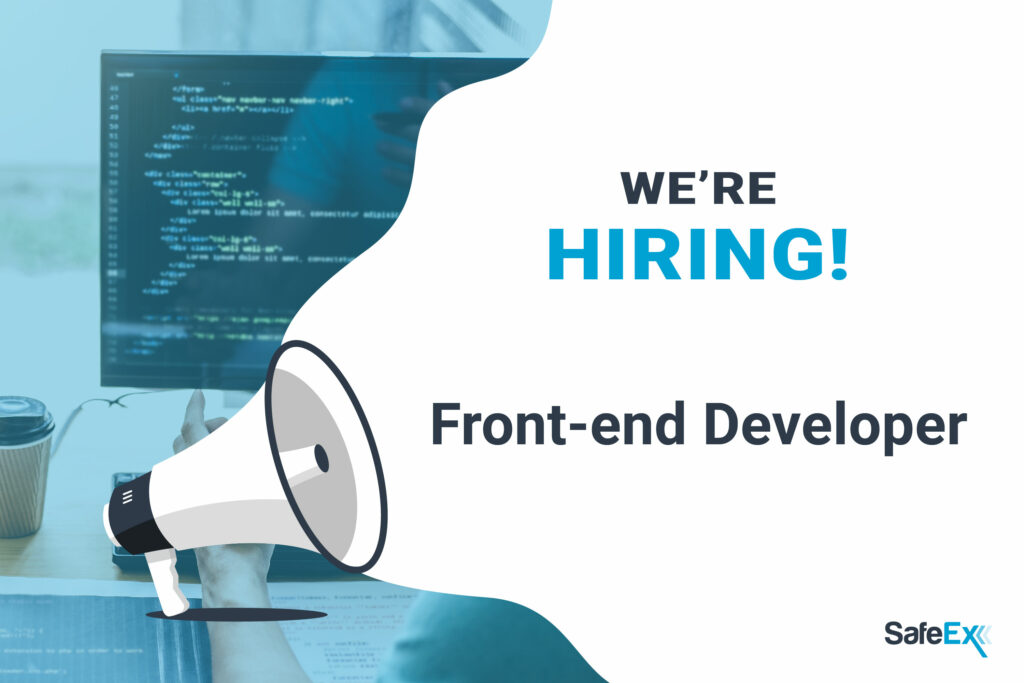 Note: We do not sponsor visa applications; therefore, it is required that you already have a permit to work in Denmark.
Some of the tasks that you will be working on include:
Developing and designing new and cool features
Improving the security, stability, and performance of the system
Ensuring standards of quality for documentation and coding
Collaborating with and supporting other developers
Some of the skills we expect you to have:
You have worked with Vue or other similar libraries/framework

You are familiar with TypeScript or ES6 JavaScript, as well as HTML5, CSS / SASS

You can navigate yourself around git

You have a solid understanding of how HTTP works and can consume APIs

You can write tests for different parts of the system

You know how to deal with state management in large-scale applications

You are able to deal with responsive designs
You have 2+ years in front-end or full-stack development

You can comfortably communicate in English, both verbally and in writing
The following knowledge is not required but will be considered a bonus.
Offline first hybrid apps (we distribute both as a web app and an offline-first mobile app using Capacitor)
Browser Databases
Python + Django with DRF (Our backend is based on this)
Experience with Android, iOS or
Electron app development
Familiarity with Linux
You are a motivated, self-driven person with a natural can-do attitude and hunger for learning. You are not scared of sharing your ideas, and you are eager to help develop the ideas of your colleagues.
As a professional, you write well-documented high-quality code. You have a flair for developing a solid framework for multiplatform targets. You can solve problems fast, deliver a solution independently, and work in a team.
What you can expect working at SafeEx
A compensation package that matches your qualifications.

Flexible working hours and opportunities to work from home some days of the week. 

Lunch is served at the canteen daily with a delicious variety of dishes, including menus for special diets. 

Retirement and healthcare plans – you'll be covered with our healthcare insurance plan, including dental insurance. 

Personal development opportunities – you'll have the opportunity to attend conferences and courses that will help you expand your knowledge. 

Friday bar every other Friday – enjoy some drinks and fun conversations with the SafeEx team. 

A steady supply of coffee and tea. 

Breakfast bread every Friday morning.
To apply for this position, please fill out the application form below.
If you are sharing a Google Drive URL, please make sure to provide us access to the document so we can view your application.
NOTE for headhunters/recruiting agencies: SafeEx does not accept forwarding of any candidate resumes or candidate descriptions from third parties, including recruiting agencies or consultancy companies, without an explicit and written agreement.